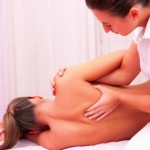 Chiropractic is a health care professional that will focus on disorders that arise due to this misalignment of the joints of the" body.
These misalignments are known by chiropractors as 'subluxations'. A simple way to look at it, is by having a look at a chain, if all the links are lined up correctly the chain is at it optimum strength and able to function correctly, if we have a kink in the chain, this functionality is lost and often the chain then has a weakened spot.
There is a large difference between the human body and a chain though. The human body has an innate intelligence and it is able to pick up these "kinks", and it immediately tries to correct the "kinks" so that our functionality is not lost. These "kinks" can be precipitated by many factors such as acute traumatic injury, incorrect prolonged sitting and incorrect posture just to name a few.
In the bodies correction it uses muscles and tissue to pull at the "kinks" and sometimes cause muscles to be overworked and go into hypertonic state (spasm) it is then that we become aware of a problem, once we are able to feel pain. As chiropractors we use our education in physiology and anatomy along with biomechanics to find these "kinks" in the chain, we then deliver an 'adjustment' to the joint into the correct biomechanical position in order to restore movement and relieve symptoms thereby reducing pain.
What does a Chiropractor treat?
Spinal pain
Joint pain- from head to toe
Headaches and dizziness
Jaw pain
Sporting injuries
Work and stress related injuries
Sciatica
Back pain related to pregnancy
And many many more….
How many sessions will I need
This is a question asked by majority of patients and simply: it is dependent on the condition that you present with. The initial session will be there to establish what the disorder is and if it is a chiropractic case or if referral is required. The chiropractor will then discuss with the patient what sort of treatment plan will be followed. Most treatment plans are three sessions after initial consult and then a subjective as well as objective reassessment of the patient's condition and pain. This will determine if the treatment is having an effect on the condition or if the patient needs to seek other treatment that the chiropractor will be able to advise on and refer. Chiropractors have an extensive knowledge in diagnostics but remain doctors of chiropractic and should use their professional knowledge when determining if a patient needs to be referred on to a specialist in another field of expertise.
What happens during a visit to a chiropractor?
The first visit usually lasts about an hour. The chiropractor takes a complete health history, including information on past injuries and illnesses, current conditions and medications, lifestyle, diet, sleep habits, exercise, mental stresses, and use of alcohol, drugs, or tobacco. During a physical exam, the chiropractor evaluates your spine and joints and may perform diagnostic tests, such as blood pressure, x-rays, MRIs, and other tests to make a diagnosis. Treatment usually starts on the first visit unless the chiropractor decides that special investigations into the condition need to be carried out before treatment. Patients are typically asked to lie on a specially designed table, where the chiropractor does the spinal manipulations. The most common is manual manipulation, where the chiropractor moves a joint to the end of its range, then applies a low force thrust. The chiropractor may also use other treatments, including massage and heat and ice therapies. You should not feel any pain from the manipulation. Some people have minor aches, stiffness, and tiredness for a few days after the manipulation while their body adjusts to the new alignment.
The Follow up treatment
The follow-up treatment will be approximately 20-30 minutes long and will begin with a discussion on your response to the treatment plan. All the basic paper work would have been done on your first visit.
This will once again be followed by the appropriate treatment specific to you as an individual and your condition, we are all designed differently and live our lives and experiences very differently. Therefore no two patients respond the same way and no two patients are treated in the same way after all we are not robots.
A number of follow-up consultations may be required to achieve the required recovery goals including a reduction in pain and inflammation, improvement in functionality and quality of life however this will be dependent on the nature of your condition and your response to the treatment plan.
How much will this cost me?
Current rates for chiropractic consultation for 2014 are as follows
Adults:
First consultation R380.
Follow ups R350.
Children under the age of 14:
First consultation R350.
Follow ups R300.
Please note that this is a cash based practice and you will be require to pay via cash, or card. American express and Diners are also accepted along with Visa and MasterCard credit or debit cards.
Our rates are based on Discovery Medical Scheme healthcare provider rates. And you just need to submit your invoice into your medical aid for re-imbursement.