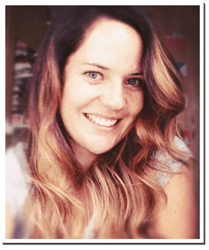 Dr. Donielle Dampier was born in the eastern cape and still calls Aliwal North her home. She finished school at Eunice High School for Girls in Bloemfontein where she was a boarder. From busy and successful schooling years she left to go to the "big city" to start studying in chiropractic.
After a hard but great seven years she qualified with a masters in chiropractic and got to add the third "d" to her name: Dr Donielle Dampier, all great things happen in threes no? During her varsity days she was very involved in student council and toured with UJ to the Chiropractic congress in Rio De Jenaeirerio, Brazil.
She loves sports, and played tennis at varsity, becoming captain of the girls first side in her second year. She had to make some time for academics, and sadly had to let go of varsity tennis but she still tries to play as often as possible. It wasn't long after stopping her tennis that she needed the sports gap in her life filled so she bought a mountain bike and boy oh boy did life change for her.
She has met so many fantastic people through her cycling and loves what chiropractic can do for cyclists and athletes alike. Trail running is another one of her passions with the annual sky run starting up the road from her home town how could she not want to achieve the ultimate trail run. All this gives Donielle a great understanding for an athlete's mind and how important their sport is to them.
Donielle loves working with every kind of human from young to old, from fit to not so fit. She believe her profession gives her the opportunity to treat and improve anybody's quality of life. We not here for a long time so we may as well be here for a good time!